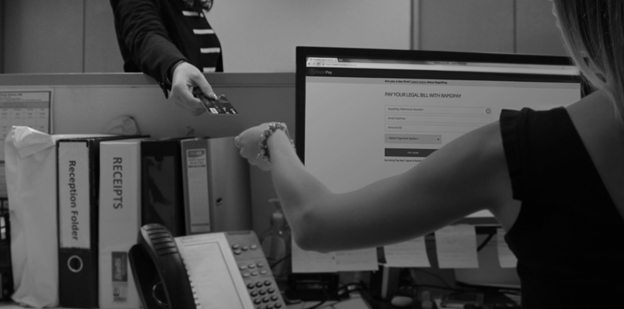 We are committed to ensuring our clients have access to the latest in payment technology.
The following payment options are available to enable you to pay your bills or transfer money into our trust account:-
Credit card*, either via telephone or in person
Telephone
To pay by credit card over the telephone please call us on the number listed under Contact Us.
In Person
To pay by credit card in person please visit us at our address found under Contact Us and bring with you your invoice.
Payments via credit card can be processed over the phone or in person.
Other Payment Options
Should you wish to pay via another option we also accept:-
Electronic funds transfer
Cheque
Cash
Instalments
Never make a direct payment to an account provided in an email unless you have telephoned us and confirmed the bank details.  Cyber fraudsters can pretend to be sending an email from us or from you and you need to vigilant.
Please contact us for further information as to how you can pay via these alternate methods.